Zero Effort Email Scripts
For Seriously Next Level Results...
Want to send emails that'll make you feel fierce, sound friendly and get you "far out that was easy" results?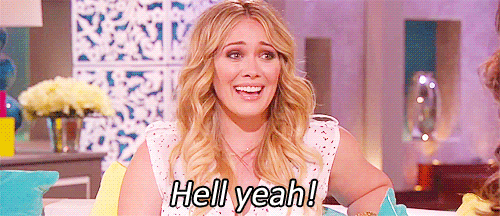 ...thought so.
What a relief to finally nail your emails like a boss.
(and, you know, get on with other stuff.)
My done-for-you scripts will give you the words
(and the courage) to communicate with confidence and clarity.

No more stalling, stressing or feeling stuck over what to say and how to say it - or even how to spell it.
I've done all the hard-word work for you.
Tweak and personalise them to suit your needs and your own personal style.
They will save you time and a lot of hassle. 
They will get results.
They won't clean your office or make you any cuter.

(...you're already cute enough).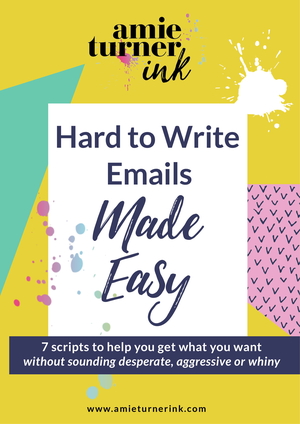 Pack 1: Hard to write emails made easy
47 scripts to help you get what you want without sounding desperate, aggressive or whiny
Sending tough emails isn't fun for anyone! But before you can send them, you have to actually write them. And putting off those tedious, tricky and time-consuming emails can slow everything down in your business and well...end up costing you money.
But fret no more because I've done all the hard-word work for you! My done-for-you emails will help you save time (and face) as you slay some of the stickier situations that inevitably arise in business. These scripts are soaked with respect, yet still seriously assertive, which will make you feel like a total business badass - in the best possible way.
Inside you'll find scripts to help you:
Get paid by that client who always goes MIA on payday
Say 'no' dammit! in the most charming way possible
Get that all-round awkward convo out of the way
ONLY $4 AUD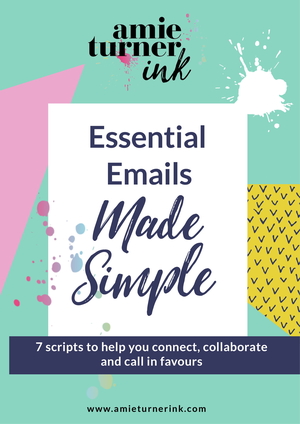 Pack 2: Essential emails made simple
7 Scripts to help you connect, collaborate and call in favours
These email scripts will help you confidently connect with the people who matter most to your business growth. They're stuffed with suped-up sentences that'll ensure you feel friendly yet fearless and like a total business badass - in the best possible way.
Inside you'll find scripts to help you:
Collect killer testimonials
Invite awesome peeps to collaborate with you
Connect with fab peeps and ask for referrals
ONLY $4 AUD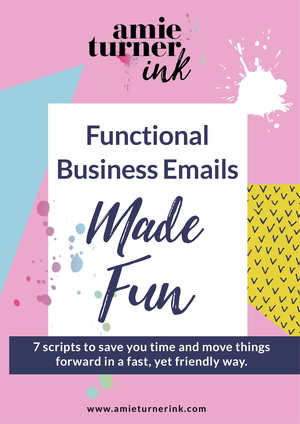 Pack 3: Functional emails made fun
7 scripts to save you time and move things forward in a fast, yet friendly fashion.
It's easy to put off the important (but boring) bits in business - like writing operational emails. You know, the ones that make your systems run smoother and smarter? Well, stress no more, I've taken the strain out of some of that stuff for you.
These email scripts will put your business on autopilot while ensuring your client experience feels fancier than a first-class flight. Stuffed with strategic sentences that'll take your message from bland to bang-on, all you have to do is plug and play.
Inside you'll find scripts to help you:
Connect with new peeps and grow your networks
Reconnect with old peeps and strengthen your networks
Stay connected to your networks and keep your bank account beaming
ONLY $4 AUD