Hi, I'm Amie Turner – and as you've probably guessed, creating authentic, strategic copy for smart #bossladies is kinda my sweet spot.
Passionate, successful women entrepreneurs come to me when they're feeling overwhelmed and overloaded by all the copy they have to write.
Whether it's a big launch or a website upgrade, they know that having a copywriter on their team will help them move through the mayhem towards structure, clarity and winning results.
I have a 15+ year background in publicity, marketing and communications. I've worked with non-profits, big brands, and small business. I know how to shape the message for maximum impact and generate real excitement around your products and programs.
I've been running my own successful copywriting business since 2012. In that time I've been lucky enough to work with a long list of impressive ladies. I'm passionate about helping women express themselves online in a way that's honest and gets results, and I pour my heart and soul into every piece of work I do – and coffee, I also pour a lot of coffee.
When I'm not sitting entirely un-ergonomically at my desk, or being a bad ass on instagram, you'll find me bingeing on Netflix, eating dip and crackers for lunch and wrangling my two raucous, opinionated, 100% awesome daughters.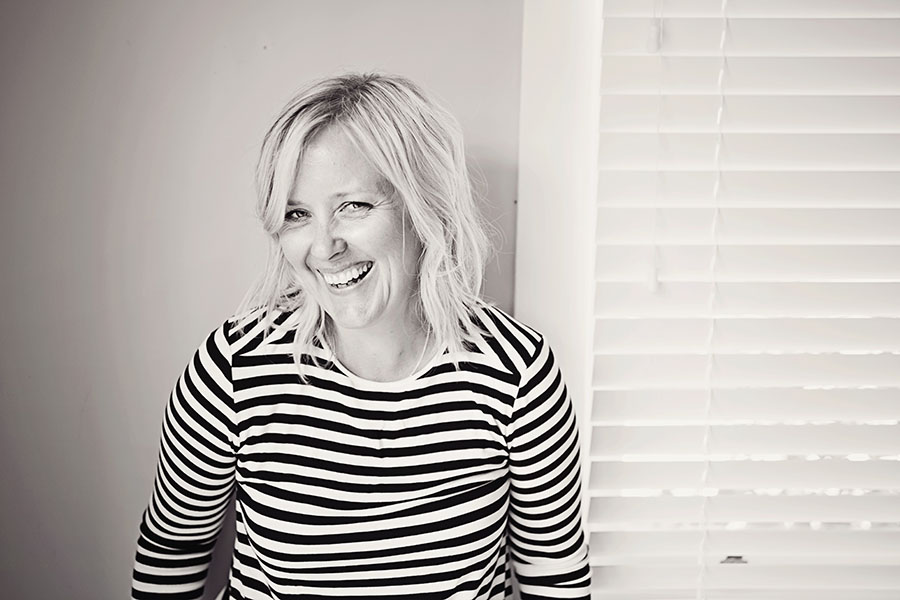 Still want to know more?
Or just need something to distract you from your to-do list? Here's a bit more about me…
I'm an opportunistic runner, which means I'm not that fit because with two young ones and a husband who's away half the time I don't have many opportunities to run, but I've done a couple of half marathons. Maybe one day I'll do both halves together.
We live two streets from the beach in a beautiful little town an hour from Adelaide, South Australia. Life is good here.
My husband is a commercial airline pilot, which means we get cheap business class travel anywhere in the world #perksofthejob. It also means I fly solo with the kids most of the time #sendmorewine.
I once did a solo skydive. It was terrifying and exhilarating in equal measure.
Pre-kids my husband and I lived in Central Australia for four years where we endured heat, flies and tourists. Following that we spent four years in Melbourne where we endured grey skies, lengthy commutes and two pregnancies. In both of these temporary homes, we had some of the best times of our lives.
If you want to win me over bring salted caramel.
I trained as a chef then promptly realised I hate working weekends, slicing my fingers, and being hot all the time. So I changed tack and scored a couple of degrees – one in marketing and one in commercial law, you know, just to keep things interesting.
I'm a big sook. I cry in movies, ads and airports.
My all-time favourite holiday was eight weeks spent camping at Cactus Beach – a beautifully rugged and completely isolated surf spot on the west coast of South Australia. These days when we travel we stay in luxe accom and get daily massages - but that one holiday, when I was 18, sleeping on the ground and hiking 13 kilometres into the nearest town for our supplies, still stands out as the freest I've ever felt.
My favourite words to live by: Be open to it being way better than you imagined. Thanks, Danielle LaPorte, will do.
Interested in working together?