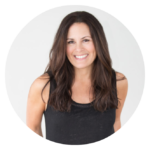 Amie blends smart marketing with authentic copy to perfection! I feel confident knowing my sales copy sounds amazing but is also optimised for sales. 
Danielle Omar
DIETICIAN + NUTRITION EDUCATOR
At last, copy that converts AND sounds as good on the page as it does in your head.
If you're still struggling to articulate what you do, much less tell the world about it ...or you're frantically working away on the world's longest to-do list of opt-ins, email sequences, sales pages, social media posts and all the words for your online business (with exactly zero hours to spare in your day) …
 Then you're in the right place and I can help.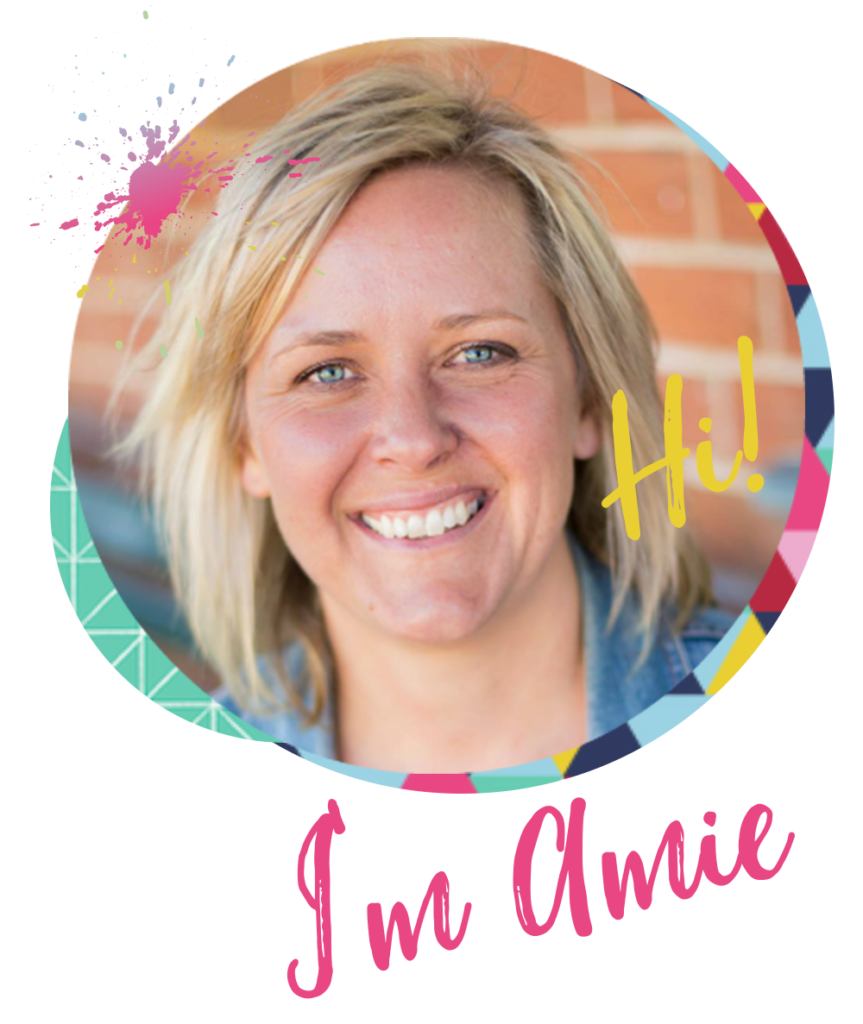 Hey there, I'm Amie, your friendly super
word-nerd,
here
to save your sanity!
I help impressively-talented women (like you!) with all the online words. You know how you love photography / reiki / coaching  / public speaking / kinesiology / design? Well, I love words and conversion!

With my help, you can stop struggling with what to say and keep your launches large and your business booming.
Your clients will love that you deliver life-changing programs and services. And you'll love that you don't have to spend hours staring at a blank screen or creepin' the competition looking for 'inspo' when you'd rather be making money or watching Ozarks.
Creating all that copy for your online business can really slow you down.
Say goodbye to late nights squinting at the screen, scrolling endlessly for ideas, scoffing too many choc-coated cashew bars and wondering why writing that sounds the way you talk is so haaaard. 
I wrangle those words for you so you can make quick progress on your projects and get on with delivering transformazing results for your customers and clients.
Are you ready to move your business forward?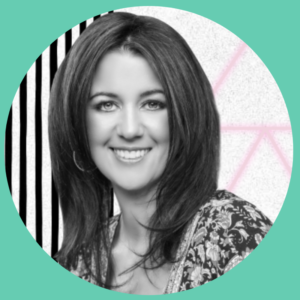 From the moment my site went live, I've had a constant stream of high-end clients booking discovery calls! In the first month, a woman sent me an email saying "Read your story. Where do I sign?" - she is still my biggest client to this day!

Sam Bishop | Intuitive Business Coach www.sambishop.co/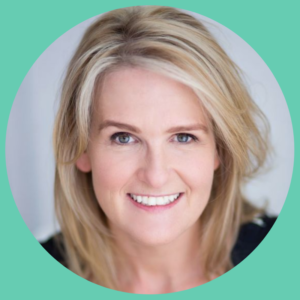 Not only is Amie a wordsmith extraordinaire, she's also an absolute pleasure to work with. If you are lucky enough to get a chance to work with Amie, DO IT!!! 
Sue Muller | Founder of Smile Chickie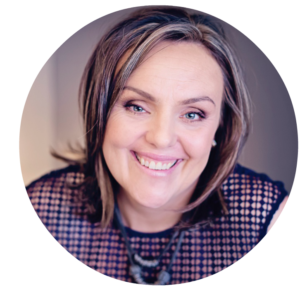 Amie was an absolute pleasure to work with, met every deadline and I highly recommend her for any website copywriting you need. 
Jody Bund | Healthcare Business Strategist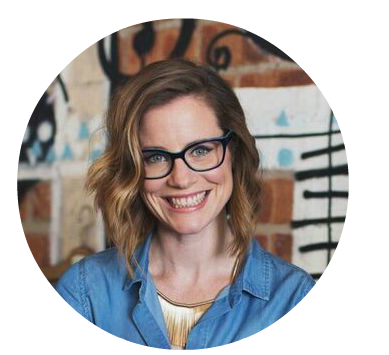 I've repeatedly turned to Amie when I needed quality copy without the cheesy sales. It's important for me to be authentic, non-judgemental and congruent with my message and that's exactly what Amie creates.
Julia Nowland | Relationship Therapist wholeheartrelationships.com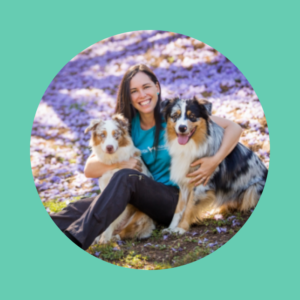 TBH I don't know where I'd be today without Amie's expert skills and guidance and I'm looking forward to a lot more collaboration in the future!
Charlotte Reeves | Pet Photographer at charlottereeves.com.au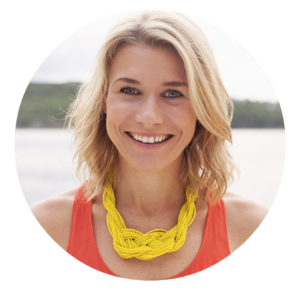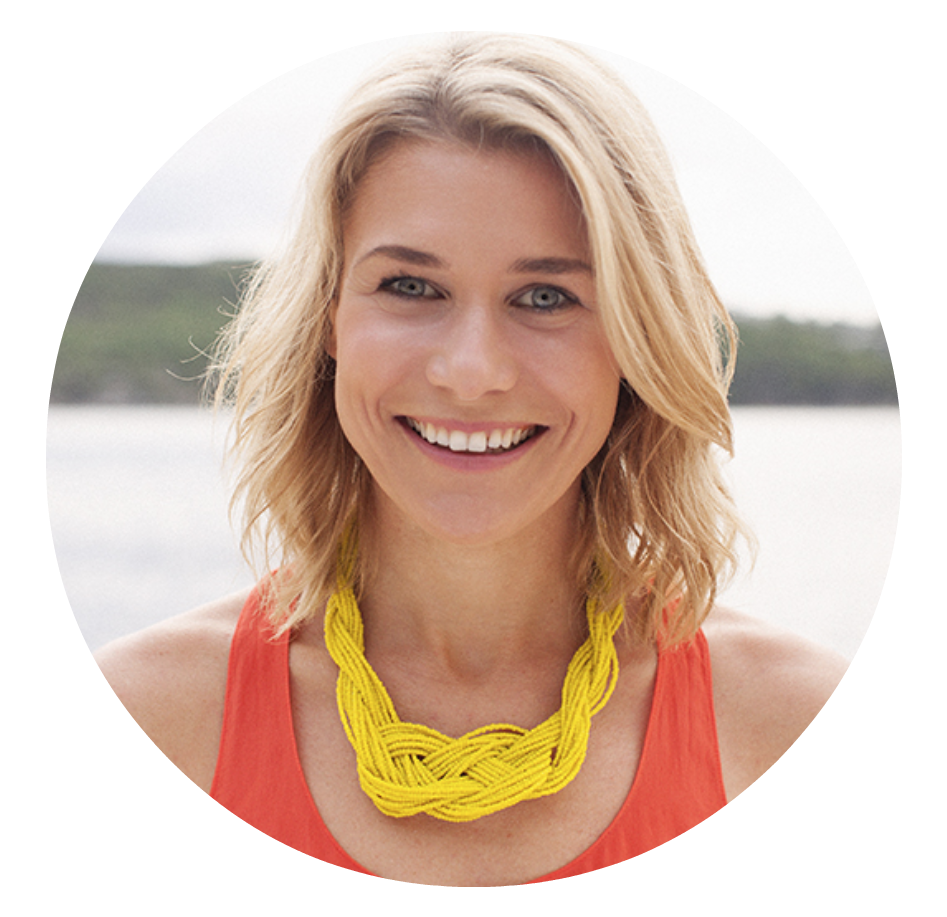 If you're thinking about working with Amie, go for it, you'll wish you had done it sooner.
Nikki Clark | Brand + Marketing Strategist nikkiclark.com.au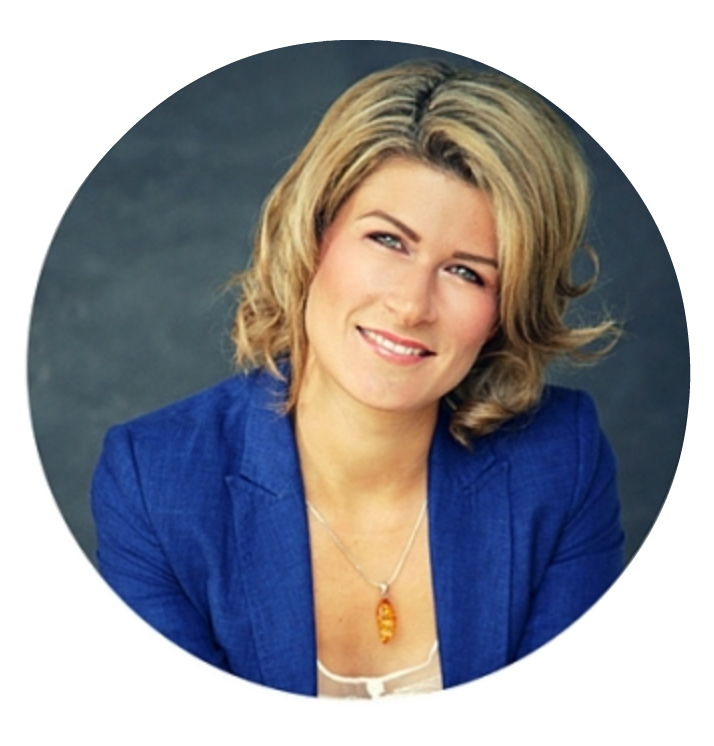 Amie nailed it! She understood my message, personality and the outcome I wanted. Plus she turned the job around fast and the whole process was easy and effortless for me. 
Vesna Hrsto ND | Naturopath + Life Coach vesnahrsto.com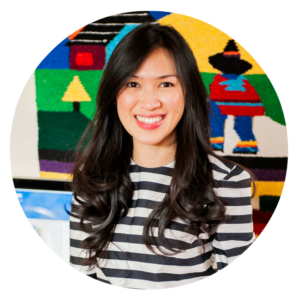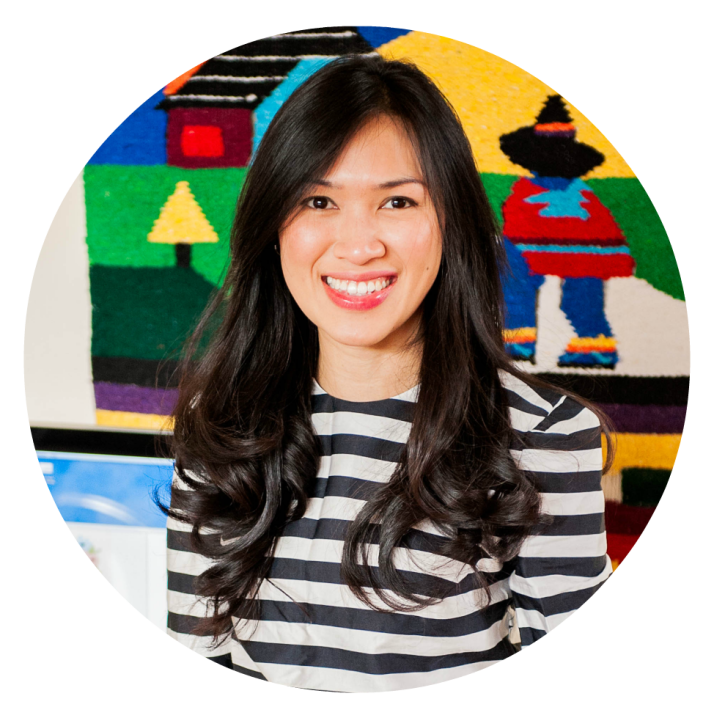 Amie has a genuine passion for each business she works with and this is reflected in the quality work she produces. If you're thinking of hiring Amie, definitely go for it, you won't regret it.
Li-Ann Scott | Designer + Founder awesome bedding brand  sackme.com.au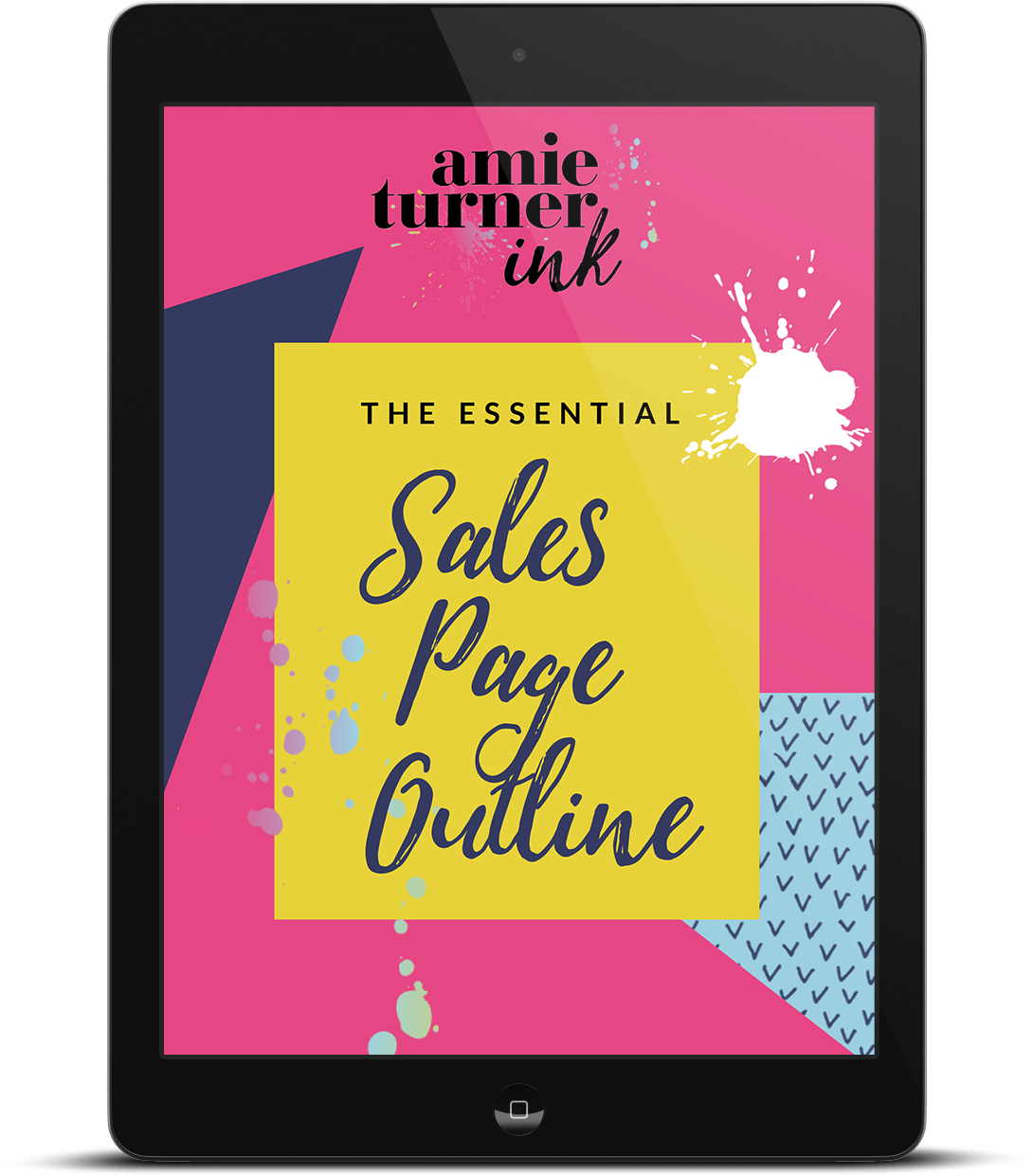 WONDERING WHAT TO INCLUDE ON YOUR SALES PAGE?
Download the essential sales page outline and follow my 12 easy steps to a sales page that connects + converts.
By entering your information, you agree to receive emails and promos from me. Per my Privacy Notice, your details are never shared and you can unsubscribe at any time.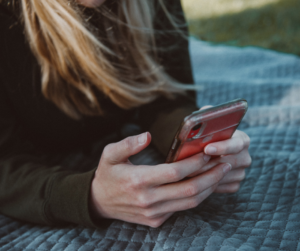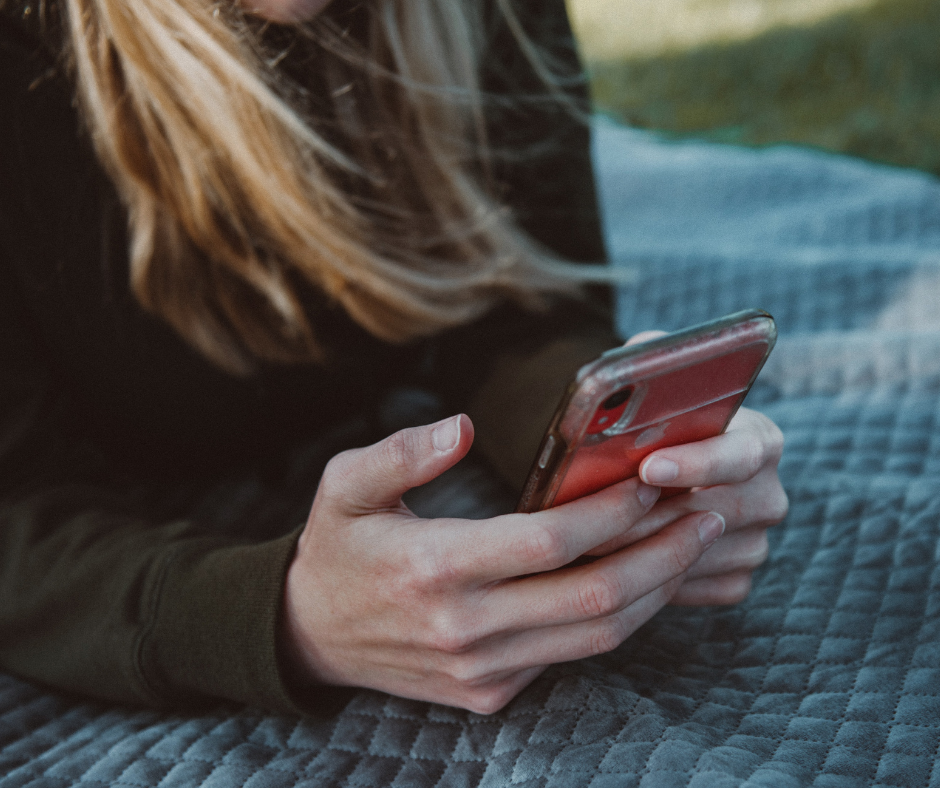 On your long list of to-dos, updating your website copy probably falls somewhere between mowing the lawn and vacuuming the boot of your car (i.e. you know it has to be done but meh, not today). …and you know what? You're not alone. It's just too easy to put it off and tell yourself you'll…
Wait! Get on my list NOW, before this offer goes away, all the spots are taken and my false scarcity runs out - for good!!
(so I can teach you the easy way to write smart, sincere sales copy - and you'll never have to resort to using slimy sales tactics that actually turn your prospects away!)
By entering your information, you agree to receive emails and promos from me. Per my Privacy Notice, your details are never shared and you can unsubscribe at any time.