The Ultimate Guide to a High-Converting Sales Page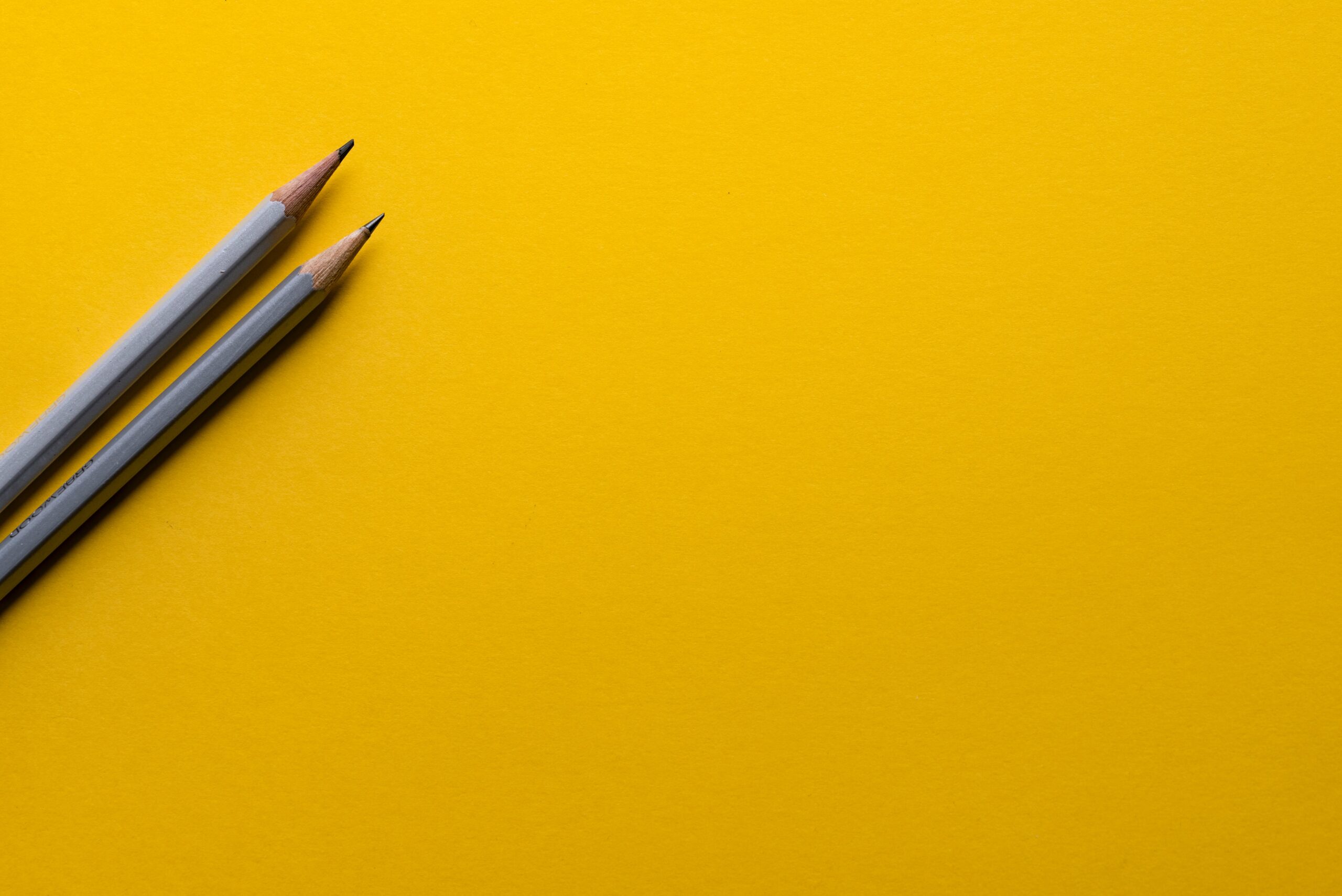 If you're someone who uses the internet to make a living, sales pages are your ticket to luxe beach holidays and bottomless cocktails. 


Thing is, writing a sales page that actually converts visitors into customers isn't an in-between-meetings kind of project. 


It takes three key ingredients: 


Time. 

Skill. 

An ability to reach into the heart and mind of your ideal customer and translate all their deepest desires into a message that sells. 


Now, you might have all of these ingredients in different measures, but even then, having a clear path – a yellow brick road of sorts – to sales page success can't hurt, right? 


So block out a few hours, gather your best writing chops, and let's get to work! 


Start with the main benefit


Hooking your reader with a headline is, without a doubt, the most important (and often challenging) part of writing a sales page – or anything, for that matter. 


Your headline should be snappy enough to grab the reader's attention in a second – since that's pretty much all the time you have to get them interested. 


It should also tell them just enough about your offer to create intrigue and start them scrolling down the screen.  


Get scarce 


Scarcity is a time-honoured sales tactic for a reason – and nothing motivates a potential buyer into action quite like the thought of possibly missing out on that main benefit. 


Using strategically-placed timers and copy that lets the reader know exactly how many spots remain, you can get more people over that sales finish line (and maybe even sell out the spots for real).  


Hit the target early


Let's be honest: as much as you might like to sell to *everyone*, your offer wasn't made to be generic. 


You created it for a specific type of person – someone with just the right problem, attitude, and amount of time and money to spare – so don't waste time with anyone else! 


Describe exactly who you serve – and who you don't – so that your ideal customers know they're in the right place, and you don't waste your time on not-so-ideal customers for no payoff. 


Tell them something they don't know


Your reader wouldn't be on your page if they already had all the answers they need about your area of expertise, so it's your job to share new information with them. 


The trick is to avoid sounding condescending and instead, tell them something that will make them feel better – something that lets them know it's not their fault they haven't had earth-shattering success in the past, and that you've got something different that might actually help them.


And the secret to doing that? 


Pinpoint what they do know before you point out what they don't. 


Make them feel special


Everyone wants to feel like *one in a million*, right? 


We all want to believe that even if other people struggle for years with a problem area, we won't fall into the same traps – and if you're clever about it, your sales page copy can create that exact impression for your reader. 


Include a heading like "Why Most People Won't [insert ideal outcome] (and how to make sure you will)" and set out a few points that tend to hold others back. Then, explain how your offer will help the reader overcome those points, and wait for the sign ups to start rolling in. 


Set yourself apart


In such a crowded online marketplace, there's no shortage of people who claim that they can do exactly what you're doing.


And you know what? They might be right – but that doesn't matter. 


What matters is your ability to describe your offer in a way that distinguishes you from everyone else (in a good way). 


Include a heading that says something like "[insert your offer/brand/product name] is the only [offer/brand/product] that…"  and follow it with dot-point paragraphs that emphasise your points of difference. 


Back it up


Testimonials are the lifeblood of many online businesses. 


Why? 


Because people – clients, customers, and freebie hunters – trust buyers WAY more than they trust sellers. They see buying and selling as a simple two-sided equation, and in this instance, they are not on your side. 


Want to bring them over to your side? 


Show them what your best customer achieved with your product or service (mashed together with a few glowing words of praise).

 
The other key here is to make sure all of the information customers need is right there on the page – we're talking full product details, service information, every bonus they can expect, and a nifty set of FAQs. 


This way, they can make a fully informed decision, and you can make money. 


Give them hope


Hope is a magical force. 


Seriously – it gets us through pandemics, natural disasters, economic dives, and just about anything else you might add to the list. 


And if there's one thing you know about every person who has ever read through a sales page, it's that they're hoping for a solution to a problem that matters to them. 


The key here is to indulge their imagination and ask questions that conjure images of the world your customer would rather live in – a world without that thing your product or service will eliminate. 


For example: 

What would life be like if…
You knew you could make sales in your sleep (without ever writing another sales page)?

Every piece of copy on your website sounded like you, only BETTER?  

You had an adoring audience who read every email you sent (and actually bought the stuff you were selling)? 


Like I said, hope? It's enchanting stuff. 


Strike the balance between ease and value


We've already talked about how important it is to include ALL the information about your offer so that the value is clear – there's just one problem with that…


Generally speaking, reading a long page of copy doesn't feel *easy* – and you really want your customers to see your product or service as a no-brainer, that's kind of important. 


The trick? 


Include a simple, direct CTA like "Buy Now" or "Sign Up" or "Get The Free Guide" at regular intervals down the page. 


This way, the reader is always just a button click away from eternal sunshine. It's simple, it's elegant, and it works. 


Any one of these tips will do wonders for your sales page, but used together (and in combination with your carefully crafted tone of voice), the end result will sell so quick, it'll make hotcakes look stale. 


Need a hand to bring it all together? 


You need my Buy My Day offer here.
WONDERING WHAT TO INCLUDE ON YOUR
Download my sales page outline and follow the 10 simple steps to writing a standout sales page that sells.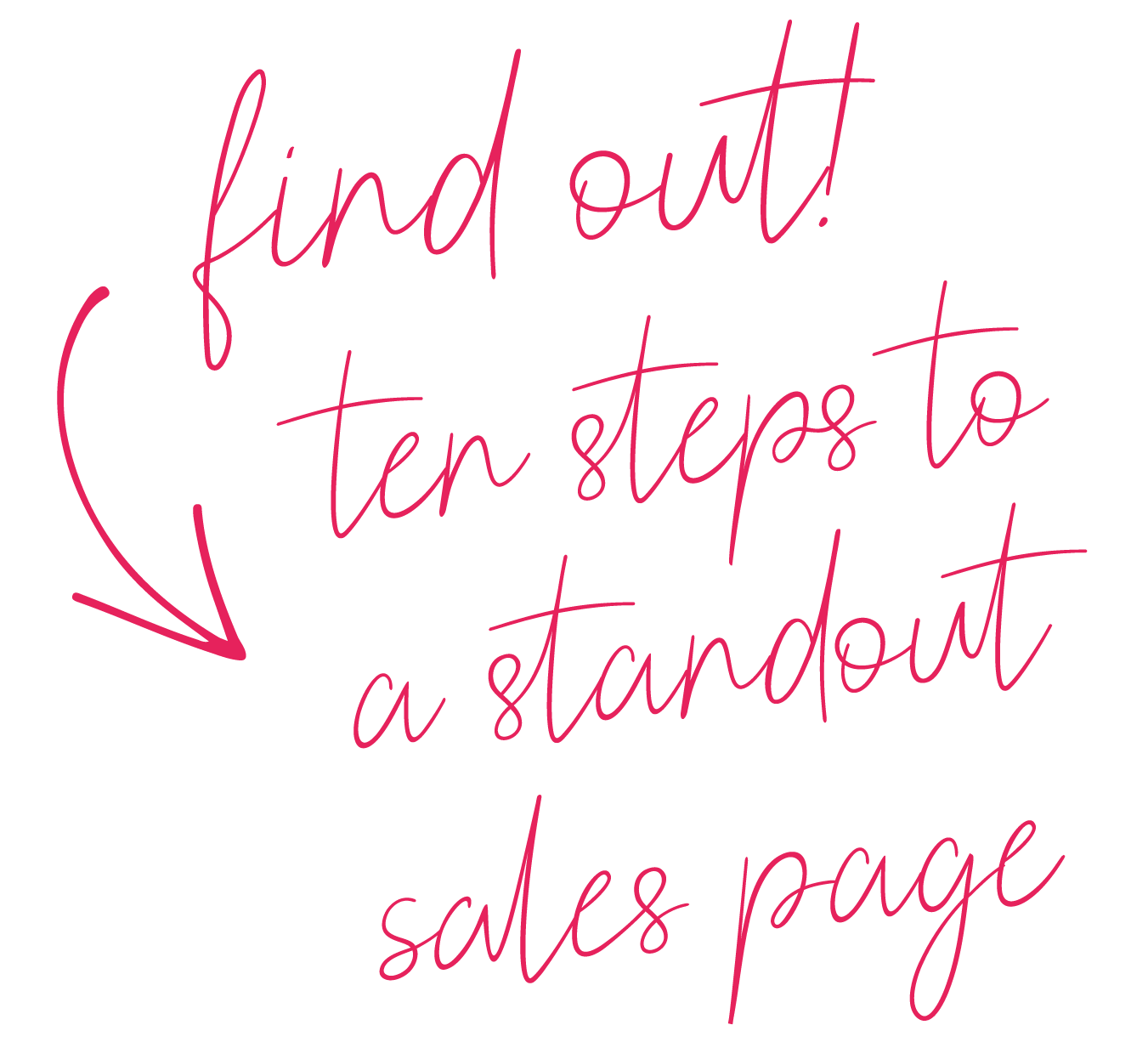 By entering your info, you agree to receive emails and promos from me (Yay!). Per my Privacy Notice, your details are never shared (ew) and you can unsubscribe at any time (honestly, no hard feelings).