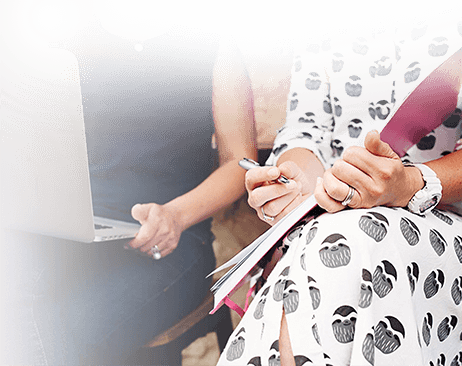 YOU TAKE BOLD ACTION.
LADY, YOU GET **IT DONE.
You've got a business you adore, clients who depend on you and a reputation for exceptional work. You're positively brimming with ideas just begging to be brought to life, and you're excited for the possibilities.

There's just one thing slowing you down...
When it comes time to sit down and turn all that action into your online copy, the words in your brain refuse to be wrangled. They come out sounding contrived, clunky and nothing like you, and if you're honest? You know you'll never get it done in the way that you want. It's frustrating.
You're here because you want that clear, creative, kick-ass copy feeling (and of course the extra cash that comes along with it).
 You've realised that, no matter how many hours you put in or how strong your coffee is, sometimes it takes more than drive and determination to get the results you desire.
To get a plan and a process in place that frees up your time, reels in your dreamies, and gets the results you know you deserve. Plus, you'd love to have someone you can trust to put your big, brilliant ideas into words and help you escape the procrastination place for good.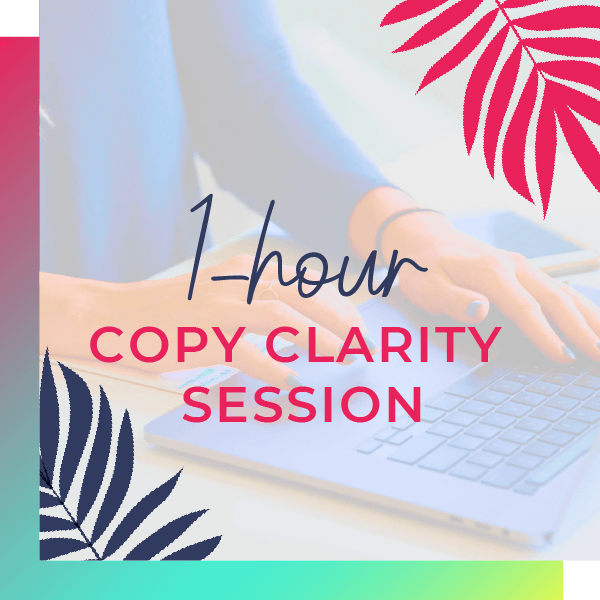 1-hour Copy Clarity session
This is for you if you already have your copy written and you think it's sounding pretty good...you just wonder if maybe it *could* work a little harder for you. In this session you'll get the direction you need to clear your copy hurdles so you can keep moving with confidence towards your big business goals.
5-hour "Buy My Day" session
You know those days when you wake up and you're full of inspiration and strong coffee and you start with every intention of doing something about that outdated copy on your website that still mentions 2007 or finally finishing your nurture sequence or smashing your sales page, and then...nothing? Well, THIS is not one of those days.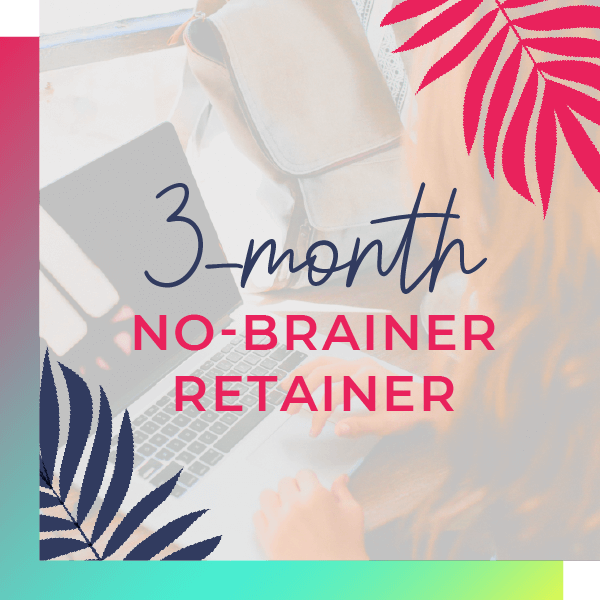 3-month No-Brainer Retainer
Running a business is a long-term commitment, and the copy jobs just keep rolling on in. One day, you need a week's worth of cringe-free social media posts, and the next, it's time to craft two brand new sales pages with accompanying email nurture sequences for your latest offer. It's way too much to do on your own, so skip the stress and book in for three months of drama-free copy support. 
I'm a conversion copywriter with a knack for nailing brand voice and an obsession for salted caramel. I earned my wordsmithy stripes over 15+ years of working in publicity, marketing and communications for nonprofits, big brands, and small businesses. I founded my own copywriting business in 2012, and I've spent every working hour since writing copy for wildly successful rebrands, collaborations and launches. My mission in life is to help smart women like you express themselves online in a way that feels good and gets epic results.
I know you're not about to click away without booking in for
So your project doesn't fit into a box, huh?
Here's just a few of things
I can do for you:
This is for you if…
You've got a brand new offer you're ready to present to the world
You don't have the time to sit down and write an epic sales page on your own (because let's be honest - they can be a bit of a beast)
You really need your stuff to sell like hotcakes
This is for you if…
Your website copy just doesn't sound like you, and you really want to change that
You're ready to uplevel and fall head over heels in love with your business again
You wouldn't mind getting your hands on a few luscious, list-boosting extras
This is for you if…
You need an email sequence (or so you've been told but you have no idea what to write)
You want to launch your next big thing the right way (hint: with excellent copy)
You're keen to build your list for the long-term
BLOGS, BLURBS, BIOS + OTHER
This is for you if…
You're drowning in all the bibs 'n' bobs of your business and you want to get it done
You're willing to pay per project at an hourly rate because it's just ad hoc stuff
You're ok to go on a waitlist, your stuff isn't urgent
Looking for a little guidance, some inspo
and maybe a template or two?
Head to my shop for affordable, downloadable, super helpful copywriting resources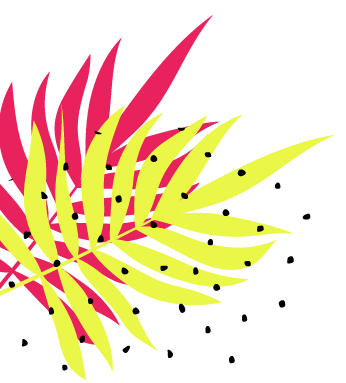 Still can't find what you need?
No problems. Send me an email and I'll see what I can do!
There are many different factors that make a project successful. Brilliant design, strategic marketing and (hate to say it) lots of hustle on your part, are all pieces of a bigger moving puzzle that need to come together in *just* the right way, at *just* the right time. 
If your project hasn't been well thought-out right from the beginning, with enough time factored in to bring all those moving pieces together properly, you could be in trouble. If you're not sure whether you've left enough time, or if you think you may need the help of other service providers, get in touch and I'll point you in the right direction.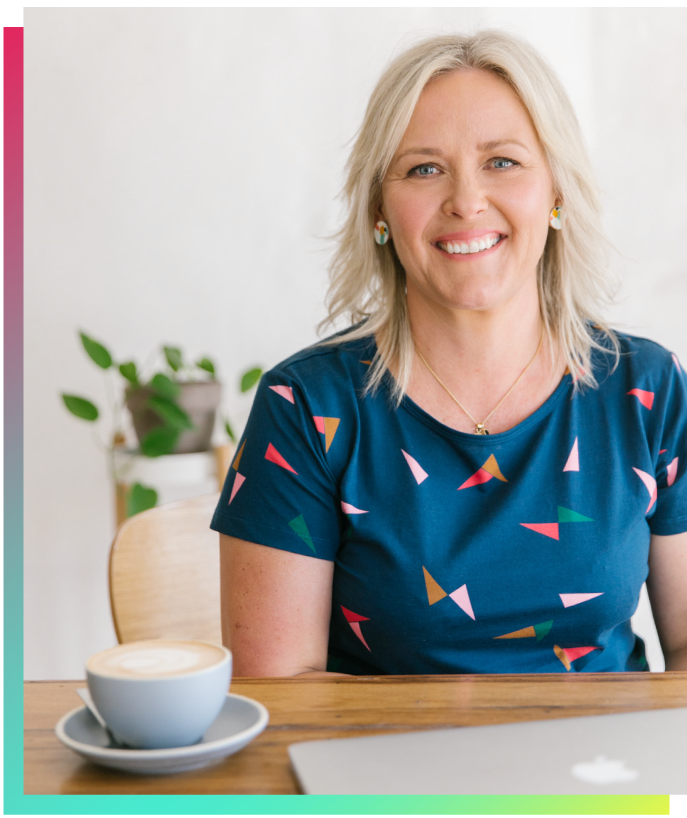 WONDERING WHAT TO INCLUDE ON YOUR
Download my sales page outline and follow the 10 simple steps to writing a standout sales page that sells.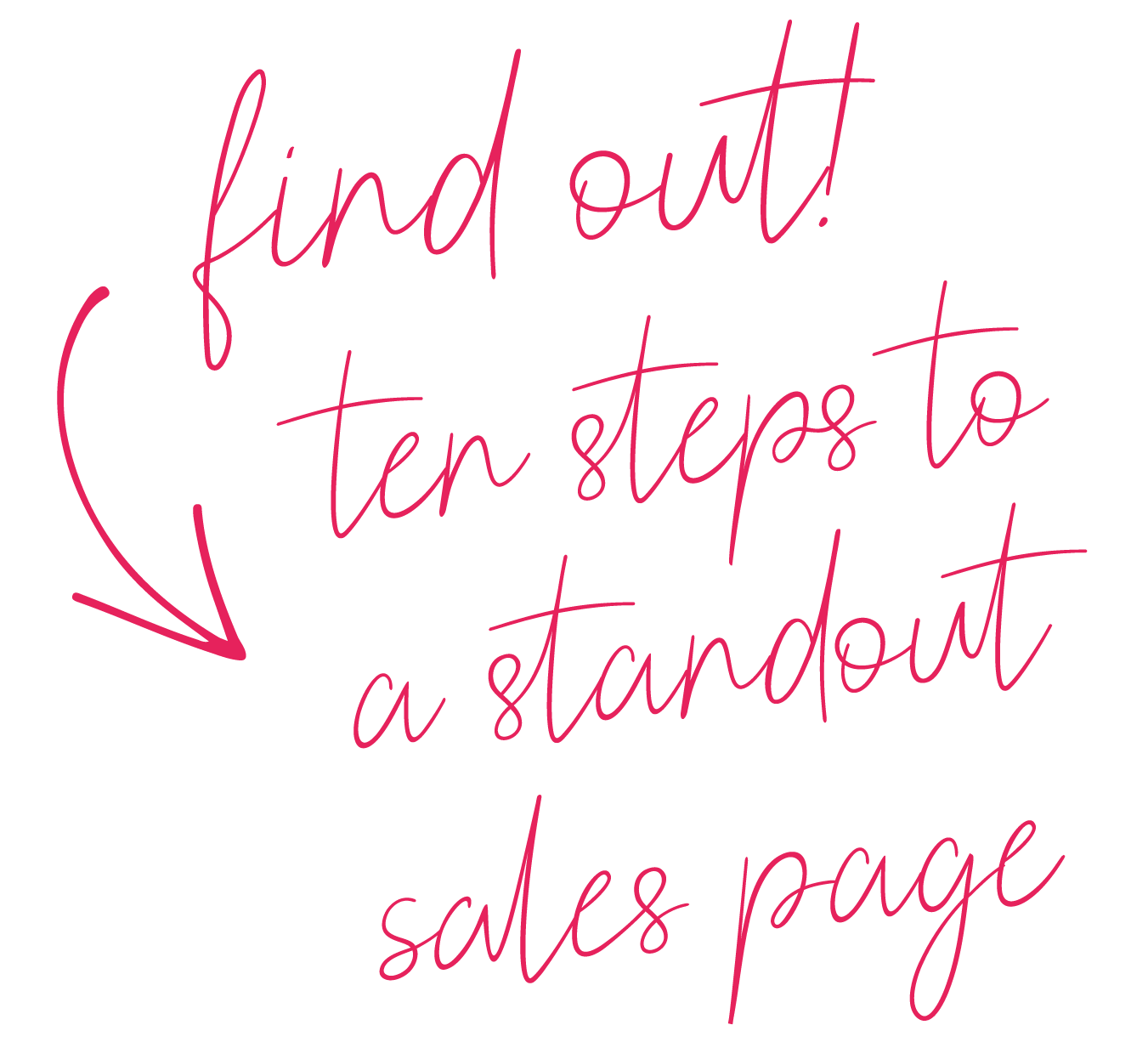 By entering your info, you agree to receive emails and promos from me (Yay!). Per my Privacy Notice, your details are never shared (ew) and you can unsubscribe at any time (honestly, no hard feelings).