How To Write A Beautiful Bio (FREE TEMPLATE + examples)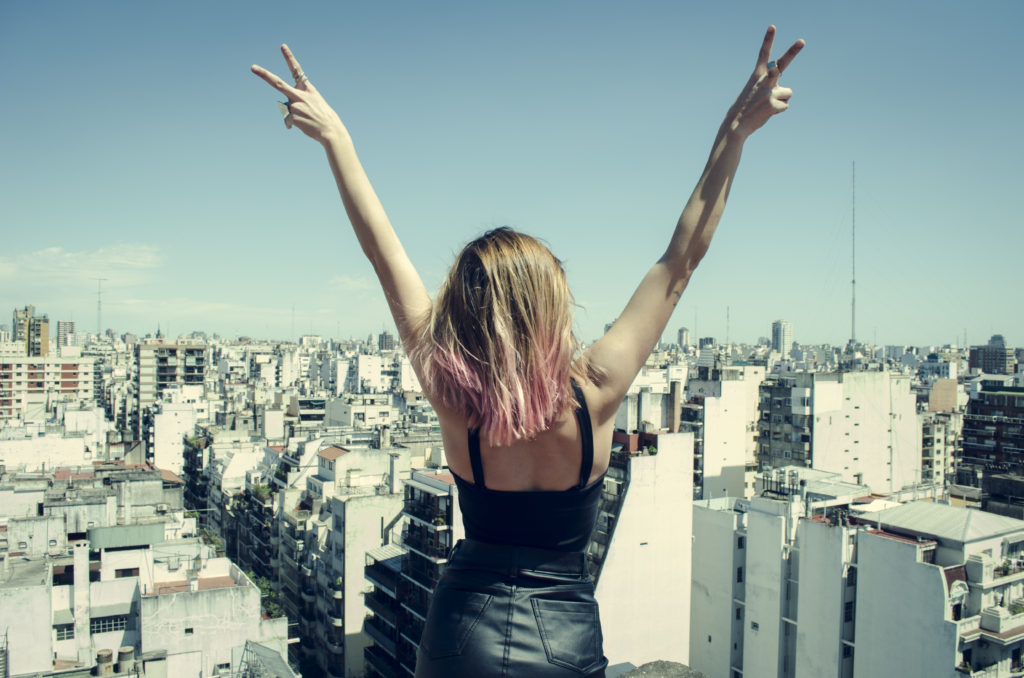 Do you have a business bio you feel proud of? If you've struggled to write one (and then felt completely flummoxed because it took you so long even though it's literally the shortest piece of copy you have to come up with for your online business) you're not alone. 
Writing less can often be a lot harder than writing more. Your bio tells people who you are, what you do and exactly who you do it for, (preferably with as much personality and originality as you can squeeze in), so it's important to get it right.
Why is a bio important?
Basically, a bio is an essential piece of copy for anyone with an online business. Unlike an About page, your professional bio is visible in more places. As well as being on your website, it can live on your LinkedIn profile, your guest blog posts, your speaker profiles, your social media accounts and many other places. It's your calling card, your elevator pitch. It's basically the most powerful online networking tool you have.
There are always PLENTY of opportunities to promote yourself online. You simply have to make time to get amongst it and join the conversation. And having a beautiful bio makes it that much easier.
People will read it – it's your job to make them care about it.
Have you ever stalked someone's FB profile and read their funny, clever intro? That little snippet may have taken hours, days, weeks (!!) to create, and it was worth every bit of effort. That little snippet gave you an instant taste of what they were all about. I'll bet you smiled when you read it. It drew you in and you started to click around to find out more about that person. If the rest of their brand 'voice' was the same, you probably even signed up to hear more from them.
Job done.
But many online business owners are holding themselves back and tripping themselves up when it comes to self-promotion.
Maybe you can relate… 🤔
….you sign up for a new online group (with loads of past and potential clients already hanging out in there) and you're asked to introduce yourself…
You scramble to come up with a few pithy lines that perfectly describes who you are and how you help people. You watch as the intros keep rolling in. Sally the photographer sounds amazing, and she just added a really great discount code to her intro and everyone's going crazy for her. You don't have any fancy offerings like Sally. You wrack your brain and try to come up with something on the fly, but end up feeling overwhelmed, so you leave it. You think to yourself, 'I'll write something later, when I've had a chance to come up with something really great, like Sally did. You get on with your work. You promptly forget. 👩‍💻💭🍷
…or that time you revamped your online home with gorgeous new branding…
You'd paid a motzer for it and you were proud as punch to show it to the world. You updated your social profiles so everything was looking sweet and snazzy across all channels. All you needed were the perfect words to reflect the new look. You wanted to sound exactly how you were feeling about your special corner of the internet, totally psyched and ready for action. But everything you came up with sounded so stupid, or worse, totally uninspiring. In the end, you had to cough up even more money for a copywriter to help you pull it all together. 💸
…or maybe someone emailed you with an exciting opportunity to be featured in their online summit…
It was as exciting as hell and you knew it was going to supercharge your visibility and your credibility. Exciting opportunity person asked you to shoot your bio over in an email. You had a few different versions, but not one that felt really good and portrayed you and your skills perfectly. You spent countless hours tweaking and fine-tuning it, and by the time you finally sent it, you still weren't convinced you sounded 'good enough' to be included in the lineup. 🙈
If you've ever felt the panic of having to pitch yourself (in 150 words or less), then you're in luck.
In just a few moments you'll be on your way to creating your own beautiful bio that you'll be proud to share on your website, in your groups and anywhere on the 'webs you want to get noticed and make an impact. I've created a worksheet to help you weave the words that'll make you and your business simply unforgettable.
Get your hands on Your Beautiful Bio Worksheet here.
Fill in the blanks, make it your own. Don't hold back. Get playful with it. Tweak and tune it until you get something that feels good and sounds as amazing as you actually are.
And if you still need help fine tuning (because, even as a copywriter, even with a solid template, and even with all the best intentions, I know how painstakingly difficult it can be to write about yourself) book in a chat with me here.