5 Ingredients for a Perfect About Page — And One Thing That'll Definitely Spoil The Broth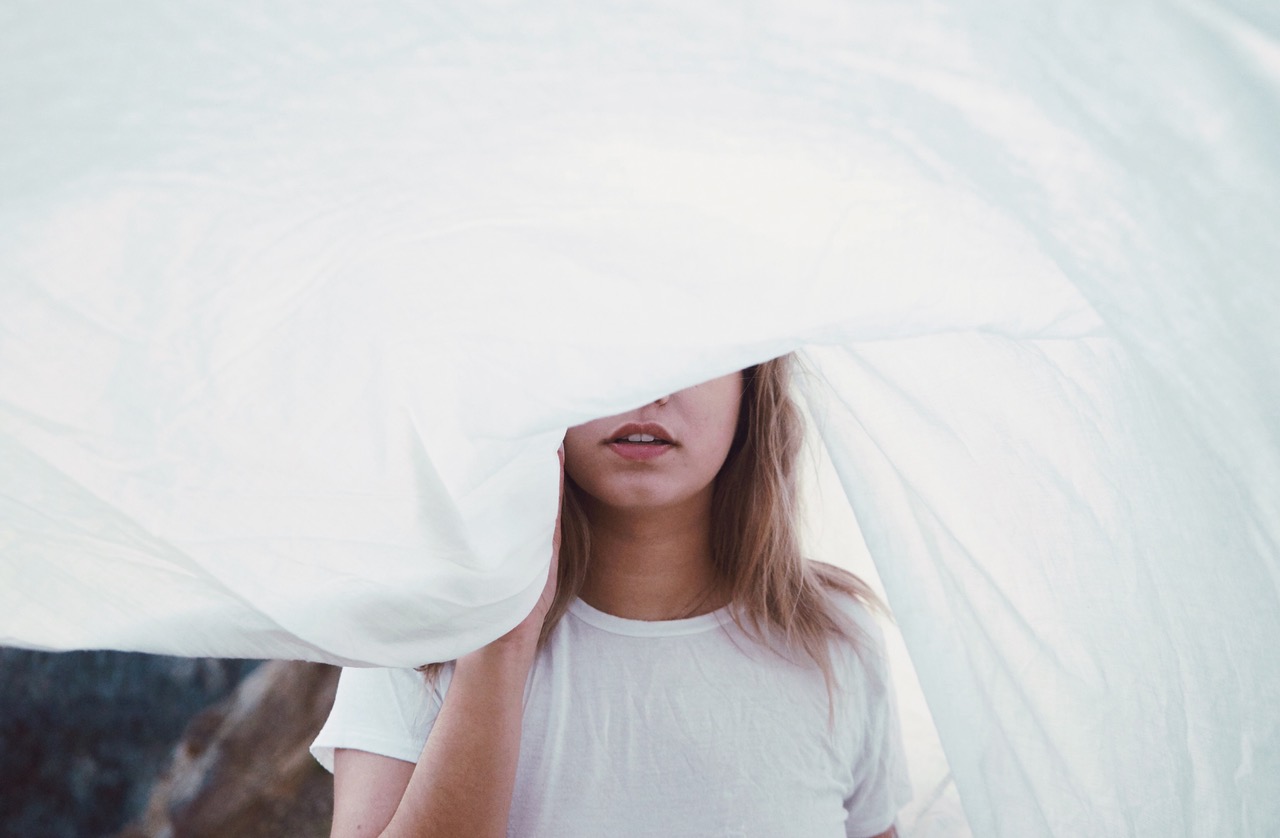 Did you know the about page on your website is the first place your reader visits (after your homepage) and where they spend most of their time?


So basically, it's kind of like the cheese platter at a party. And much like that Instagram-worthy plate of dairy, you need to be discerning about what does and what doesn't go into your about page if you're going to make a lasting impression on your audience (after all, you wouldn't put slices of Kraft cheese onto your grazing platter, right?)


As well as being the most important, your about page also happens to be one of the most difficult pages on your website to write.


Believe it or not, even professional writers can struggle to write about themselves and their business. But fear not, I've simplified the process by picking out the winning ingredients of a killer about page.


Here are my top five about page must-haves — and the one buzzkill your reader definitely doesn't want to see…


What your about page needs:


A killer hook


Every piece of content you create needs a killer hook — whether it's an Instagram reel, blog post or email newsletter. It's what stops the scroll and glues eyeballs to screens. But this is especially the case when it comes to your about page.


Think of your about page hook as your mission statement. It should cover who you are, what you do, and why you do it— bundled up in one slick, concise mini-paragraph.


Easy, right?


Well, no, not exactly. But don't worry, we're going to workshop it!


Start with your name and where you're from — maybe you're Bertha from Perth (has a nice ring to it!)


Now add what you do — that's basically your job description and ideally, what you specialise in (aka your point of difference or unique selling proposition). Perhaps you're a baker who specialises in authentic German pumpernickel rye bread.


Next up is your 'why' — what you're passionate about, what lights you up aka that thing that hauls your arse out of bed on those mornings where you otherwise couldn't be bothered. So, maybe your passion in life is enriching people's lives through the power of perfectly dense baked goods!


So, now we've got:


Hi, I'm Bernice — I'm a Perth-based baker specialising in mouthwatering German pumpernickel rye bread. My passion is enriching people's lives through the power of a perfectly dense loaf.


PS Bernice, feel free to share some of your bread with us.


Your story

You can have the most flippin' amazing product or services in the world. But, if your reader doesn't feel like they can trust, connect or relate to you…well, they probably won't want to stick around, much less buy from you. This is where the power of your personal story comes in.


Yes, people want to know about your relevant work experience — they need some assurance of quality. But your about page shouldn't read like an old-school resume. Your reader wants to feel like they know who you are, what you're about and the experiences (both work and personal) that have got you to where you are today.


Note: your about page doesn't have to be a 544-page memoir but your story should take them on a bit of a journey.


A high-quality headshot (you cutie, you)

Before you run for cover mumbling something about needing to lose 5 kilos/purchase new stationery/grow your fringe out before you're 'ready' to stick your (cute) mugshot on your website, here's what you have to know…


Your about page needs you on it – and not just in words!


Your headshot should:
✔️ Be high-quality

✔️ Say "I'm friendly! I'm approachable! I'm reliable!

✔️ Help readers put a face to your brand – literally!

✔️ Be cute (but with you, that's a given!)


Of course, the style of your headshot will vary depending on your brand and the audience you're trying to attract. If you're a service provider working with female entrepreneurs, the 'coffee at a cafe while working on your laptop' image will work a treat. If you're a specialist accountant working with law firms, you might want to go a bit more profesh.


Whatever you do, make sure your headshot is consistent with your brand message and yes, it's *always* worth splashing out on professional images.


Personality-packed fun facts

Do you know how to tap dance? Are you obsessed with pan-fried pizza? Are you the proud owner of 5 adorable dachshunds? These things may not be directly work-related (although I would argue they all have the power to significantly improve your workday!) but they will make you memorable.


When someone's just landed on your website, after having looked at 10 other websites of people who do exactly what you do, they need something to hang onto. Something that'll stop them in their tracks. Including a few quirky, fun facts about yourself is a great way to inject personality into your about page and make you and your brand stand out from the crowd.


You can include your fun facts as part of your killer hook, pepper them throughout the page or do what I do and list them in point form at the end — or all of the above! Just as long as they paint an image for the reader about who you really are.


A strong call-to-action

It can be easy to think because you're not 'directly' selling on your 'about page, you don't need a call-to-action. WRONG. In fact, this is precisely where you need a strong CTA!


Your reader is there, they're interested in you and what you have to say and it's up to you to strike while the iron is hot. Press, prod and prompt your reader to take action, otherwise, do you know what they'll do? They'll click away and probably never return.


If you're a service-based business, it could be as simple as inviting them to book a virtual cuppa with you and linking to your bookings page. If you're a bricks-and-mortar store, you could direct them to an enquiry form, or your 'shop' section if you're selling products.


So now we know what the about page must include…


Here's one thing it definitely doesn't need
Walls of text about your services or products… ?

Your 'about' page is not the place to go into the nitty-gritty of where your products are manufactured or the specific deliverables of your services — unless, of course, they're a key part of your unique selling proposition! Save that for your service, products or FAQ pages. Keep it simple, relevant and readable.

Now it's over to you.

Do you have an about page you love? If so, share the link in the comments below. If you're too shy to share yours, leave a link of an about page you LOVE!

Amie xo
WONDERING WHAT TO INCLUDE ON YOUR
Download my sales page outline and follow the 10 simple steps to writing a standout sales page that sells.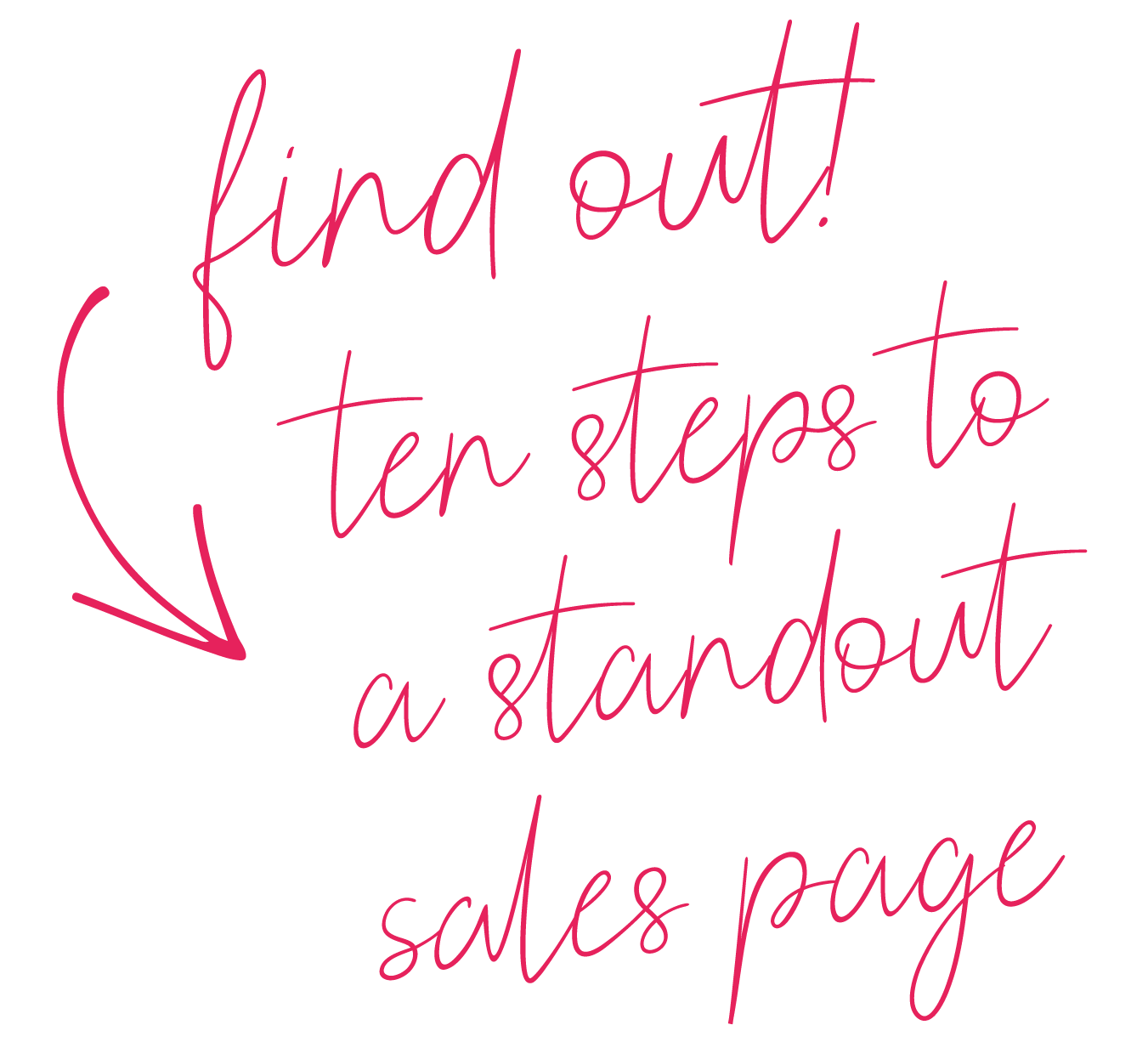 By entering your info, you agree to receive emails and promos from me (Yay!). Per my Privacy Notice, your details are never shared (ew) and you can unsubscribe at any time (honestly, no hard feelings).