Get glowing testimonials + free scripts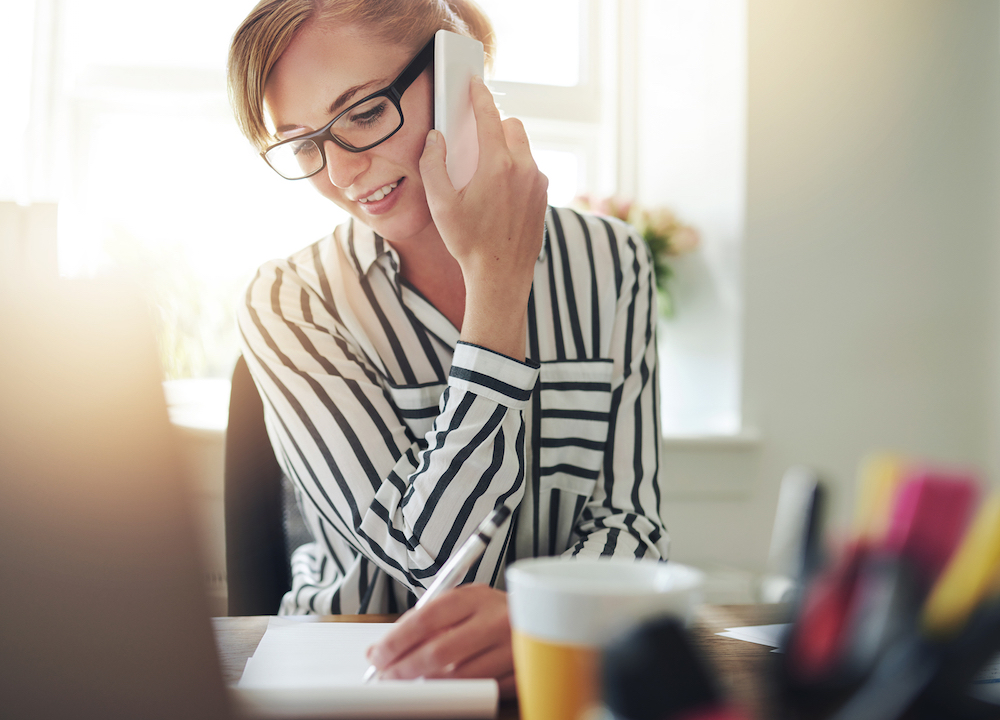 You've just set up your business. Your brand new website looks and feels fantastic. You've spent countless hours labouring over the content and tweaking your offerings and it all sounds just right.
Your heart is positively bursting out of your chest as you get ready to go live and share your amazing product or service with the world.
All you need now are a couple of testimonials to add that all-important touch of social proof. You know, that enthusiastic head-nodding agreement by a credible third party (who is not your sister) that you are actually as awesome as you say you are.
And although you might think just any old testimonial is ok (and well, any is certainly better than none) what we're aiming for here is a quite a bit more than a quick nod and a lazy thumbs up.
We're looking for words of praise that send potential clients straight to the sign-up/buy now/count me in baby!! button.
Here's why having (magical) testimonials matters so much.
Glowing words of praise are an integral part of gaining credibility in the eyes of your ideal clients.
If potential clients can see that you've done the work (and more importantly, that people have been deliriously happy with your work), they'll be more likely to believe in you and they'll move one step closer to buying into what you have on offer.
Detailed, well written and highly complimentary testimonials from credible (and preferably well known) business owners can make a huge difference to how you and your business are perceived.
When people land on your site, whether they've been referred by others or they've simply stumbled upon you by accident, they'll be looking for something they can connect with. Something that signals to them 'I'm in the right place, this person feels like someone I can relate to'.
Validation from others (by way of testimonials), as well as comments left on your blog and social media posts (including your own responses to those comments) all help to alleviate any doubts or concerns people may have about who you are and how you can help them.
Nothing builds trust and confidence in your brand faster than real people telling it like it is.
So how do you ask for amazing words of praise, even when you're just starting out?
Grab the scripts below, tweak them to make them yours, and send them to anyone you can think of that you've done work for – even if they haven't paid you for it. If you haven't done any work for anyone yet, consider offering to do some in exchange for a testimonial, just to get you started.
A script for past clients
Send this script to your past clients and anyone you've worked for previously.
Subject: A blast from the past (a 'Hi' + a small favour)
Well hello there, [long-ago client's name],
It's been [number of days/weeks/months] since we worked together, but I've been thoroughly enjoying your [Facebook updates/tweets/blog posts/video interviews/growing portfolio/new website], and seeing [their name/their business name/their event name] forge ahead, in bigger and bolder ways. Awesome stuff.
Right now at [your business name] we are in the process of [updating our website, creating a new brochure/preparing to speak at an event], and I'm collecting testimonials from past clients I loved working with, and well, you were always one of my favourites.
I'd really like to hear how our work together helped to improve your business, and, if the time's right, I'd also love to hear how I can help support you in the next chapter of your [journey/business/creative journey].
Let me know if you'd like to give me a few words of praise and I'll send over a few thought-prompts — or we can schedule a phone chat, and I'll prod you for feedback (actually, it'd be really nice to hear your voice, and catch up).
Hope you're doing really well and I look forward to hearing from you soon.
[Your sign off]
A script to send to current clients
Send this script to anyone you are currently working with, whether it's paid work, or otherwise.
Subject: A HUGE amount of gratitude (+ a small favour)
Hi [your awesome client's name],
You've been so fabulous to work with, and I'm wondering if you'd be willing to write a short testimonial for my website?
Your words of support are like solid gold for my business. And to make things ultra-easy for you I've got a few different ways we can capture your thoughts.
I have a series of prompt questions below that will help frame your thoughts, while giving me seriously useful feedback. Just reply via email with your answers.
If you prefer to use your own words, please reply and do just that!
Better still … if you've got a webcam, and feel inspired to tell the world about me … well, I'd be chuffed. Just upload your raw video to Vimeo (or a file- sharing site of your choosing), send me the link, and I'll take care of the rest.
What's in it for you? [a chance to promote your business on my website/reach a whole new audience with your brilliance/insert fitting incentive here]
And it goes without saying — if public displays of affection simply aren't your thing, no worries at all. Client privacy is a right, not a perk, no means no, and I totally respect that.
Either way, I think you're terrific, and that's final.
[Your sign off]
Send these prompts to help capture their thoughts
Here are some prompts to help you capture their valuable feedback and really make it shine. People will find it less time consuming to simply answer the prompts, and you'll end up with more focused and relevant feedback.
I would really love to hear about your experience working with me. Here are some questions to help you with your valuable feedback.
I wanted

[your business]

for this project because:
As I worked through the

[brief/discussed the project]

the trickiest part was:
When I received the completed job I was excited about:
One thing I wish we'd covered more thoroughly:
And if I'm being totally honest, one specific critique I have is:
Here is something I'd really like to mention:
If someone asked about my experience with

[your business]

, in a sentence I'd say:
Last but not least! (Pick just one and delete the two that don't apply)
I'd prefer that this feedback remain completely confidential
I'm cool if you edit this feedback into a testimonial as long as I get to sign off first
I'm happy for you to use this information however you like
A script to send to someone you haven't worked with – yet
If you're just starting out, and you've yet to build a client base, try offering your services in exchange for a testimonial. Target people who are relevant in your industry and who you admire and respect. Be very specific about what it is you will do for them, and don't get caught up doing more work than is fair.
For example, if you want to highlight your editing skills, offer to edit their next ebook. Just make sure you don't get roped into editing their whole website!
Subject: Let's create something beautiful, an intro + an offer I don't want you to refuse 🙂
Hi [biz you want to connect with]
I know you're uber busy so I'll keep this really short.
I think you're fabulous, and I've been stalking following you for years. I think your work is truly inspirational; it's certainly been life-changing for me.
I've been beavering away over at [your website/blog/store] for the past [number of years/months]. I have [number of] wonderful and very loyal [followers/clients/customers] and I would love nothing more than to reward their loyalty with your brilliance. Also, I'm secretly dying to [work with you/connect with you/bask in your glow].
So I am offering [you/your audience/your customers] my [services/time/skills/audience] for [free/heavily discounted prices/a beautiful and mutually beneficial deal].
I think you and I would be the perfect fit. I really hope you do too. Here's hoping you have time, and the inclination because together we would totally rock this.
If you've got too much going on right now that's cool too, I'm just grateful you took the time out to even consider this, and I truly hope we can create something beautiful together in the future when the time's right.
You have my deepest respect and admiration – no matter what.
[Your sign off]
I really hope these scripts and prompts help you get the great testimonials your work deserves. Let me know in the comments below if you've used them, and what sort of response you got, I'd LOVE to hear from you.
xo Amie