Procrastination – The 4 Biggest Excuses We Make and How to Shut Them Down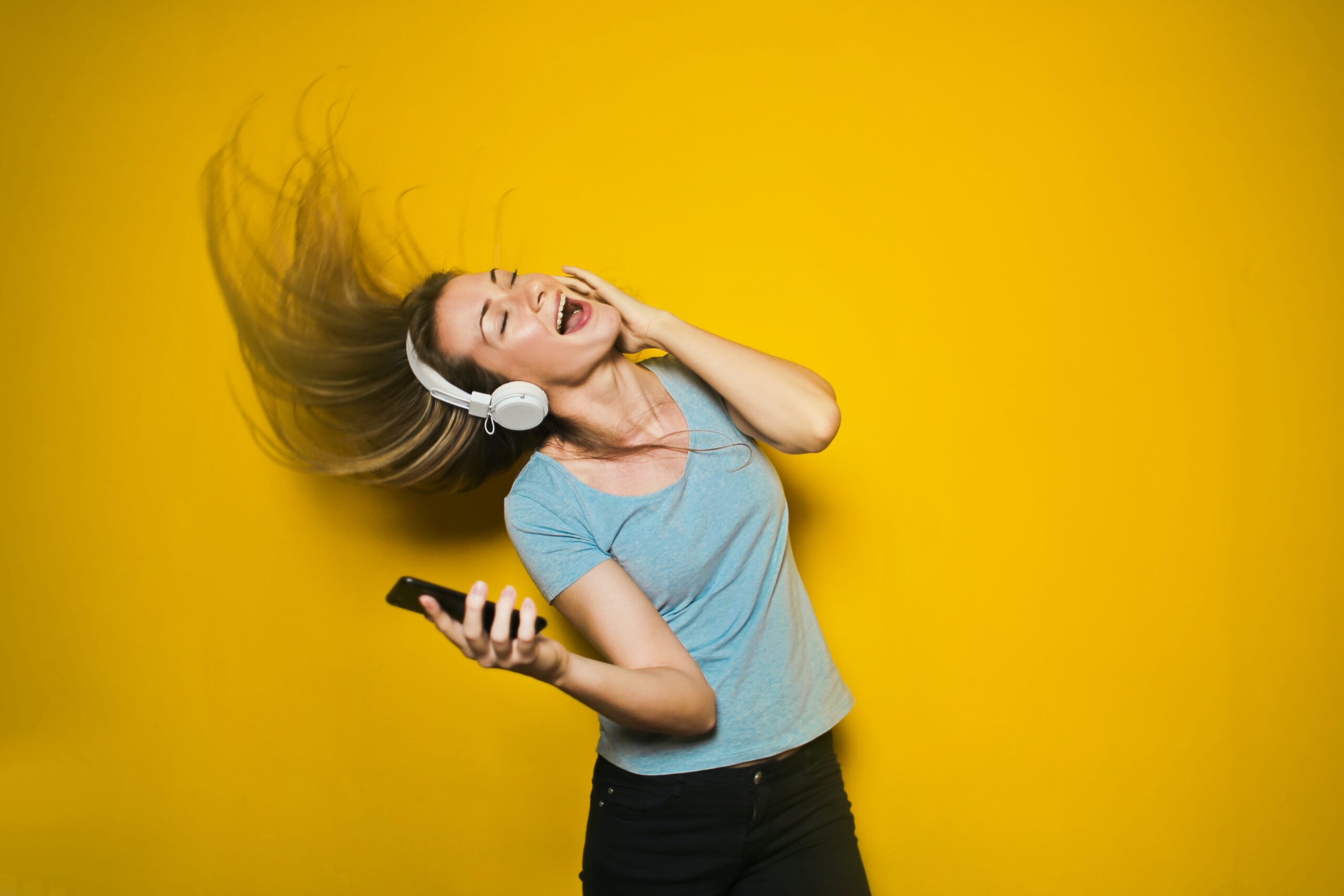 They say getting started is the hardest part, and if you've ever sat in front of a blank Word doc with the cursor blinking belligerently at you and a looming deadline weighing down heavily upon your tired shoulders, you'll know this to be oh so painfully true.


I like to think of that blank word doc as a metaphor for the empty excuses we use to put off working/exercising/being a generally high-functioning human.


And while the copywriting profession may be particularly prone to procrastination, I know I'm not alone in my suffering, especially since there are so many excellent excuses just waiting to be plucked out of the ether.


So, without any more pontificating or procrastination, here are a few of my best tips for knocking over some of the most common excuses that can hold us back in our businesses.


Excuse #1: I don't have time to work on my own things


No matter what you do for work or in life, it can be tempting to procrastinate on your own to-do list. There are two possible reasons for this:

You see more value in working on other things. And no wonder! You can't bill anyone for the time it takes to produce your own content, but here's the thing: the content you make for yourself is one of your best opportunities to nab new clients. When people see value in your content, they'll appreciate your presence, remember your name, and (with any luck) get in contact when they need your services. Worthwhile? Absolutely!

You feel like it will never be good enough. Newsflash: we're all hyper-critical of ourselves, and listening to that inner-critic too closely can be really tough on your mental health – particularly when you work alone as a one-woman show. The good news is that the power to change this mildly self-destructive tendency is in your hands – and we'll go into more detail on that in just a bit.


Excuse #2: It's not *perfect* yet


In a world of Instagram filters, carefully curated highlight reels and polished Insta-worthy 'peeks' #bts, perfectionism can get in the way of simply Doing Enough – and as it turns out, Enough is exactly what you need to do if you want to move forward.

Looking for a way out of a perfectionist spiral? Try these:
Set a super-short deadline for the task so that you have no option but to ship your best effort.


Ask for feedback (both positive and negative) from someone whose opinion you trust, and then action only the things that your critic actually brings up.


Tell your sister or your bestie what you're doing and when. The idea of letting down one of the most important women in your life might just spur you into anti-perfectionist action.


Excuse #3: I've got way too much to do


We've all experienced the sense of dread that comes with staring down a to-do list that's way too long, and – most likely – the irony of becoming paralysed by that list and doing nothing. If you find yourself falling back into the busy trap too often, you have two options:

Outsource. Imagine, for a moment, what it would feel like to move half of the things on your to-do list over to someone else's to-do list. Close your eyes and get a good mental picture of what you could do with a bit of clear white space in your day. Outsourcing some of your tasks frees up your mind and makes more space for creativity.


Pull back. In a world that glorifies burn-out and working until you drop, giving a few things up can leave you feeling like a failure, but the truth is that you're a winner. Here's just a few things you'll win – more free time for playing with your puppy and mixing margaritas and less stress, period.


Excuse #4: No one cares whether I get this done or not


When you're the only one who knows about your deadlines and urgent to-dos, it's far too easy to simply shuffle things over to the next day (or *ahem* the next year). That might sound like freedom to do whatever the hell you damn well please because you're the boss of your own damn business…until you realise that nothing has been completed for months (years!).


Of course, the truth is that people do care – you just have to surround yourself with the right ones – people like:

Accountability buddies (read: friends who get business and who you also like enough to put up with them telling you what to do).


Masterminds. You'll learn so much during the Mastermind experience that the accountability will feel like a bonus, but it couldn't be more important.


Groups. Whether it's online or face to face, hanging out with like-minded people will keep you motivated and inspired to keep learning, growing and improving.


Like so many problems in your life, this one can only be solved by pushing through the pain, so here's your main takeaway:


If you've been needing a little nudge to knock that one niggling task off your to-do list, this is it.


It's time to grab a few snacks, settle in, and get shit done.


And if it all still feels a little too painful…


Get in touch and tick 'write copy' off your list once and for all!


WONDERING WHAT TO INCLUDE ON YOUR
Download my sales page outline and follow the 10 simple steps to writing a standout sales page that sells.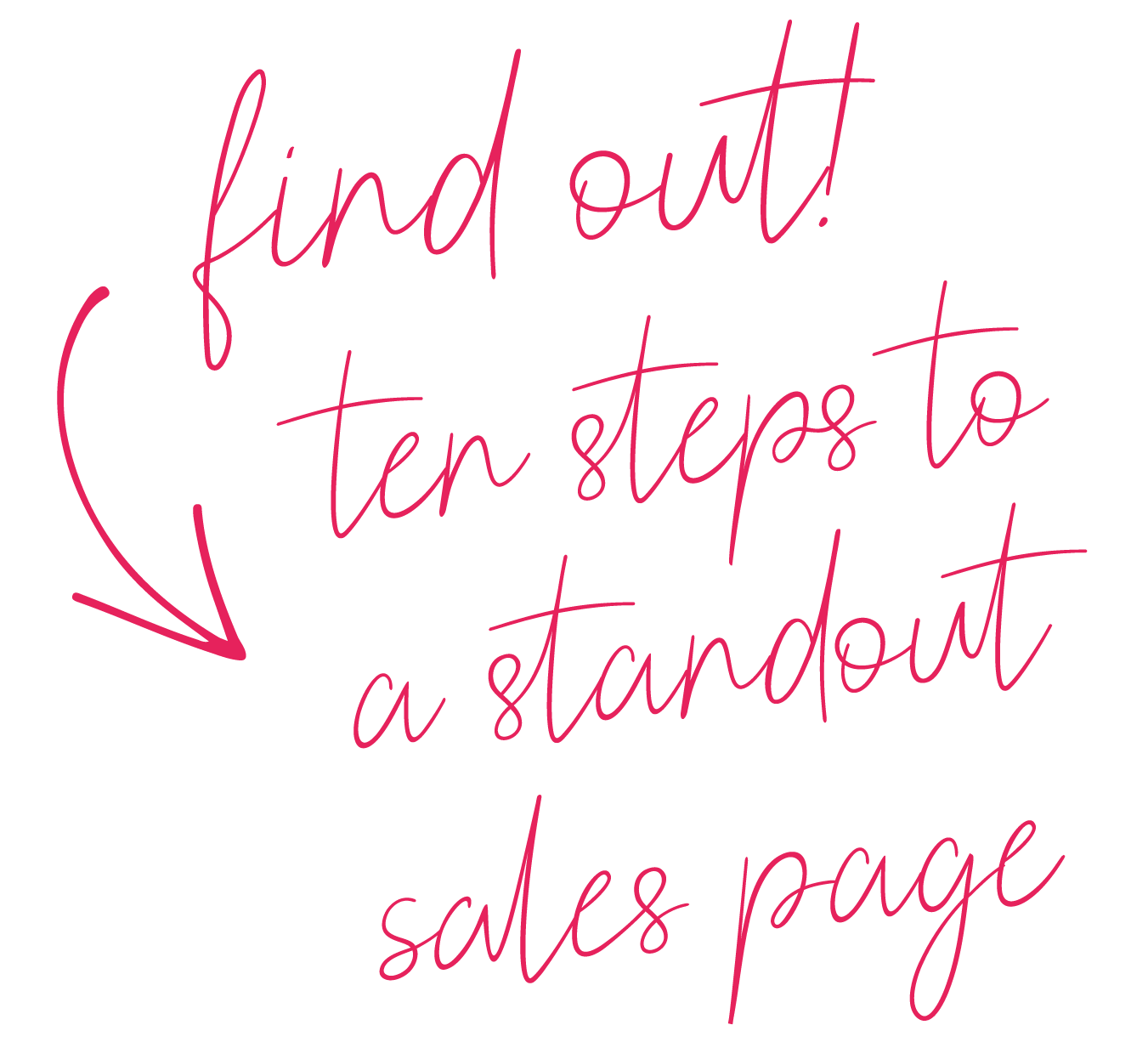 By entering your info, you agree to receive emails and promos from me (Yay!). Per my Privacy Notice, your details are never shared (ew) and you can unsubscribe at any time (honestly, no hard feelings).